Wellness hotels and lodging In Sopron
Wellness hotels and lodging In Sopron
Sopron is the residence of Gyor-Moson-Sopron county, which is located near to Hungary's western border at the feet of the Alps. Sopron is the most significant holiday- and touristic town, a place of annual reverting cultural events. With our selection of wellness hotels and lodgings in Sopron on HotelTelNet's website, which provide high quality services, we aim to support you to find appropriate accommodation. Spend a wellness-weekend in one of our wellness hotels and lodgings in Sopron! Find out more about our package offers!
Sopron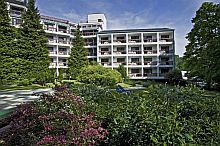 Sopron
from EURO 60!
Hotel Lövér is situated in the quietest green area of Sopron. Well-equipped wellness and fitness center offers programmes for visitors searching for recreation, beauty or attempting to loose weight. Swimming pool, sauna, jacuzzi and fitness room are located inside the hotel. The guests may enjoy walking tracks, jogging, tennis courts and excursions to the countryside surrounding the town.
Packages: 9 pieces
Hotel Lover Sopron - Akcios Lover Hotel Sopron Price list, Online Reservation
---
Hotel Fagus Sopron - AKCIOS Wellness Hotel Fagus Sopronban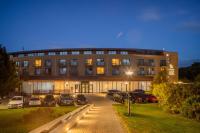 Sopron
The 4-star wellness Hotel Fagus is situated in Sopron, in the forests of the Lövérek, in an area with subalpine climate. The wellness hotel offers 140 exigently furbished, air conditioned rooms, restaurants overlooking the forest, hosting 150 people, a wellness centre and a Mini Club for the children. Hotel Fagus has its own guarded parking lot and an underground garage. With the largest conference room in the region, the hotel provides perfect conditions for small, medium-sized and large-scale events and programmes.
Hotel Fagus Sopron - AKCIOS Wellness Hotel Fagus Sopronban Price list, Online Reservation
---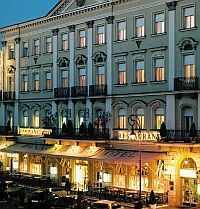 Sopron
The 4-star Hotel Pannonia, located in the heart of Sopron, reflects on both the 19th century and modern style. The oldest hotel of Sopron offers different style rooms and a wellness area. WiFi Internet connection is available in all public areas and guest rooms of the hotel. For those who arrive with a car the hotel provides parking lots in the deep garage.
Pannonia Hotel Sopron - Akcios Hotel Pannonia Sopronban Price list, Online Reservation
---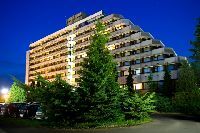 Sopron
The 3-star Hotel Szieszta of Sopron, situated close to the western border of Hungary, offers sub-alpine air and friendly services. Fitness centre, tennis courts and other sport facilities awaits the guests who like active holidays.
Hotel Szieszta Sopron, Akcios csomagok - Akcios Szieszta Hotel Sopronban felpanzios csomagban Price list, Online Reservation
---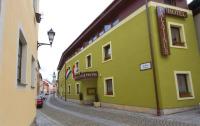 Sopron
Hotel Palatinus Hostel awaits the visitors of Sopron in the historical city centre with single and double superior rooms, apartments, closed parking places and free WiFi Internet access, available in all areas of the hostel. Due to the affordable prices of the 1st class quality hostel, Hotel Palatinus is a popular destination for both Hungarian and Austrian travellers.  
Packages: 5 pieces
Palatinus Szallo Sopron - Hotel Palatinus Sopron Price list, Online Reservation
---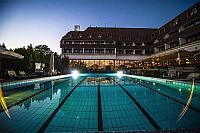 Sopron
from EURO 65!
"Over the rooftops of the town, where the sun smiles down on you' Our elegant 4* hotel awaits you near the Austrian border, just a few steps away from the heart of town with real hospitality and an unmatched view to the historic town centre of Sopron. Easy accessibility, free parking and Internet-use, 100 comfortable rooms, a pleasant restaurant with a reputed kitchen and a cosy terrace, a 300-year old wine house as well as family-friendly well-being.
Packages: 8 pieces
Hotel Sopron, akcios csomagok - Akcios hotel Sopronban Price list, Online Reservation
---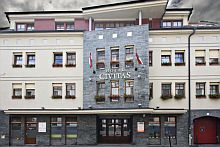 Sopron
Boutique Hotel Civitas is located close to the baroque downtown of Sopron, in the heart of the city, close to the Austrian border. The 3-star hotel offers its services on affordable prices for the guests. Boutique Hotel Civitas with its 28 modern superior rooms and apartments ensures perfect accommodation for tourists, families and groups visiting Sopron.  
Packages: 5 pieces
Civitas Boutique Hotel Sopron - Akcios Hotel Civitas Sopron Price list, Online Reservation
---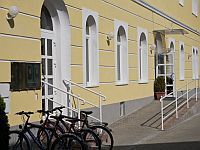 Sopron
Mandarin Hotel awaits the visitors close to the city centre of Sopron, next to Löverek. Hotel Mandarin in Sopron offers 28 spacious superior rooms equipped with WiFi Internet access and a wide range of services are available. The non-stop hotel reception service helps you in organizing programs. Come to the town of loyalty, spend the nights in Mandarin Hotel Sopron and discover the region by railway. 
Mandarin Hotel Sopron - Mandarin Sopron Price list, Online Reservation
---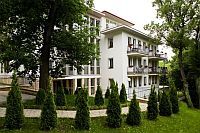 Sopron
The newest wellness hotel of Sopron, Saphir Aqua Aparthotel opened its gates early summer 2010 in a wonderful pine forest area. The 4-star aparthotel offers 30 well equipped apartments in different sizes. All apartments have kitchen corner, bathroom and balcony or terrace. The wellness department of Saphir Aqua Aparthotel awaits its guests with swimming pool, jacuzzi, Finnish sauna and steam cabin.  
Hotel Saphir Aqua Aparthotel Sopron - Akcios hotel Sopronban Price list, Online Reservation
---
© 2002 - 2018
www.hoteltelnet.hu
Hungary Telephone / fax: +36 (1) 227-9614 email:
info@hoteltelnet.hu
Hoteltel Kft. |
Travel Hotels partners
|
Privacy policy