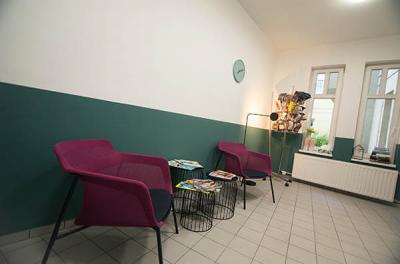 Boutique Hotel Civitas Sopron ***
Boutique Hotel Civitas opened its gates in Sopron, next to the western border of Hungary, 60kms from Wien and 220kms from Budapest.
Boutique Hotel Civitas, one of the newest accommodation of the town, is located in the downtown of Sopron near national monuments originating mainly from the medieval period and near palaces.
Boutique Hotel Civitas awaits its guests with superior rooms and apartments, minibar, safe in the room, broadband Internet access, deep garage and 24 hours reception. The hotel ensures transfer from the airport of Wien (Schwechat) to the hotel upon request.
Boutique Hotel Civitas Sopron has 28 brand new rooms and apartments, all of which meet the modern comfort and safety expectations of the XXI century.
All of our rooms are equipped with bathroom, toilet, LCD TV, minibar, safe and wireless Internet connection.
The guests of Boutique Hotel Civitas can have their dinner in Jegverem Inn, which is located next to the hotel. The restaurant offers a wide selection of Hungarian and international dishes for the guests.
In order to help you spend your stay in Sopron in the most fulfilling way, we have 24-hour reception service available where we can help you plan and organize your programs.
The symbol of Sopron, Tűztorony (Firewatch Tower), the Town Hall, Storno House, Eszterházy Palace, Statute of the Holy Trinity and the Maria-Statue are only a couple of the numerous sights of the town, but all these can be accessed easily on foot from the hotel, walking on the pedestrian street. Visit Sopron, discover the sights, attractions, monuments, museums, and statues, get to know the town of freedom and loyalty! We are looking forward to having you as our Guest in Boutique Hotel Civitas Sopron!
The room rates include the accommodation, the breakfast and VAT.
Local tax (above 18 years): HUF 450.-/person/night
Deep garage: HUF 1500.-/car/night
Half board: HUF 2850.-/person/occasion.
Children's discount (in the parents' room):
0-3 years gratis,
3-12 years 50% discount.
Payment: cash, credit card.