Accommodations and wellness hotels at the best prices in Szilvasvarad
Accommodations and wellness hotels at the best prices in Szilvasvarad
Clean and healthy air, quiet forests - these are that welcome you at Szilvasvarad. Near the forest there are nothing, but quitness. The sights of the Bukk National Park, which is located at Szilvásvárad are the following: Szalajka-völgy, Pisztrángos lake, unique Fátyol waterfall, the Museum of Forest and the Zoo. You must see all, if you would like to get a whole picture of the Hugarian National Park. There you can find a cave too. There are also the Millenium Observation, the Bükk relief and the top of the Tátra hill. The services of the hotels in Szilvásvárad are very pleasant, where you can choose from half board packages. The hotels and accommodations in Szilvasvarad are perfect venues for spending a wellness weekend.
Szilvasvarad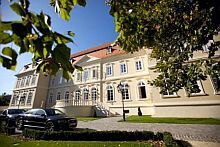 Castle hotel Szilvasvarad
Special offer! Free night: 7 = 6 !
from EURO 127!
La Contessa Castle Hotel is located in Szilvasvarad, only 25kms from Eger. The 4-star castle hotel offers extensive wellness services in a unique natural environment, in the Szalajka Valley. La Contessa Castle Hotel - renewed in 2009 - awaits the visitors of Szilvasvarad with 45 rooms, wellness department, restaurant, conference and entertainment center.
La Contessa Kastelyhotel Szilvasvarad 4* - Akcios wellness hotel Price list, Online Reservation
Packages: 7 pieces
---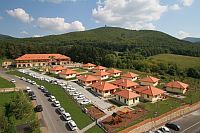 Szilvasvarad
Hotel Szalajka Liget **** and Apartment Houses are located in Szilvasvárad, near the Bukk National Park. The holiday resort, easy to reach by car on the M3 highway, awaits its guests with 27 double rooms, 4 family rooms and 13 apartment houses. Hotel Szalajka Liget and Apartment Houses has an own top quality wellness area, with Finnish sauna, infrared sauna, steam bath, aromatic chamber, salt chamber, jacuzzi and outdoor pool. In the hotel restaurant, available for up to 130 people and – in case of nice weather – on the garden terrace guests can taste traditional Hungarian dishes. The eight section rooms can be joined into one large event room which can host 130 people. Both Eger and Szilvasvarad offer excellent programme opportunities.
Szalajka Liget Hotel Szilvasvarad 4* - Akcios wellness hotel Price list, Online Reservation
Packages: 10 pieces
---
© 2002 - 2018
www.hoteltelnet.hu
Hungary Telephone / fax: +36 (1) 227-9614 email:
info@hoteltelnet.hu
Hoteltel Kft. |
Travel Hotels partners
|
Aff
|
Privacy policy