Wellness hotel room reservation in Miskolctapolca
Wellness hotel room reservation in Miskolctapolca
Miskolctapolca offers many tourist attractions to the visitors: the hundred years old Sziklakápolna (stone cathedral) and the Békás Lake are worth visiting. The water temperature of the lake changes between 36 - 47°C. There are many hotels in Miskolctapolca offering half board packages and discount wellness weekends in Miskolctapolca.
Miskolctapolca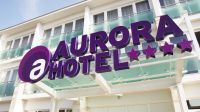 Miskolctapolca
from EURO 137!
The newest wellness hotel of Miskolctapolca, the 4-star Hotel Aurora is situated at the foot of Bukk Mountain, only 1 km from the famous Cave Bath. In Hotel Aurora air conditioned, comfortable rooms and a wellness centre are guests' disposal. The restaurant offers delicious local dishes and international selection.
Aurora Hotel Miskolctapolca 4* - Akcios wellness Hotel Miskolctapolcan Price list, Online Reservation
Packages: 8 pieces
---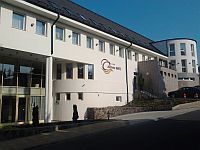 Miskolctapolca
from EURO 78!
The newly built Calimbra Conference and Wellness Hotel is located only a few minutes' walk away from the Europe-wide unique Cave Bath. The four-star hotel awaits its guests in a beautiful natural environment with the magnificent view of the Bükk mountains. The enormous wellness centre of the hotel provides the perfect recreation for the guests: indoor swimming pool, steam room, infrared and Finnish saunas, ice machine and salt cave. For conferences and meetings the hotel offers two air-conditioned rooms with a capacity of 100-130 people. In the restaurant the master chef prepares the finest dishes based on traditional Hungarian flavours. Thanks to its family-friendly prices, the fantastic wellness area, the high quality conference facilities and its excellent cuisine, Wellness Hotel Calimbra is the perfect accommodation solution for both business and leisure travellers.
Calimbra Wellness Hotel Miskolctapolca 4* - Akcios wellness hotel Price list, Online Reservation
Packages: 11 pieces
---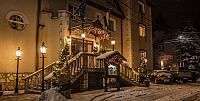 Miskolctapolca
from EURO 67.21!
 The 3-star Kikelet Club Hotel is situated in the centre of Miskolctapolca, only 500 m far from the Europe-wide unique Cave Bath and 10 minutes far from the centre of Miskolc. Our apartment hotel offers 18 apartments with big floor space and American style tea-kitchen. We offer our apartments to big families, fellowship of friends and groups. Our Bonfini Restaurant's menu card offers a range of meals involving Hungarian and international gastronomy with careful attention to the traditional and modern trends.
Kikelet Club Hotel Miskolctapolca 3* - AKCIOS Apartment Hotel Kikelet Price list, Online Reservation
Packages: 11 pieces
---
© 2002 - 2018
www.hoteltelnet.hu
Hungary Telephone / fax: +36 (1) 227-9614 email:
info@hoteltelnet.hu
Hoteltel Kft. |
Travel Hotels partners
|
Aff
|
Privacy policy