Kecskemet hotels in discounted price
Kecskemet hotels in discounted price
Kecskemet is residence of Bacs-Kiskun, a city with county privilege and the 8th largest town in Hungary. The city Kecskemet is a very popular travel destination. Lots of visitors are attracted by the Kecskemet International Air Show, which is hosted every 2nd year on the military airport, which is located beside the city. HotelTelNet's selection of 'Kecskemet hotels, wellness hotels in Hungary' includes accommodations with tastefully furbished, well equipped hotel rooms and appropriate services due to their category, receiving guests all year round. Find out more about our wellness hotel offers in Kecskemet and book your hotel room online in one of Kecskemet wellness hotels right here on our website.
Kecskemet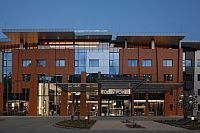 Kecskemet
from EURO 89!
The first Sheraton hotel of Hungary opened its gates under the name of Four Points by Sheraton in Kecskemet. The Four Points by Sheraton Kecskemet Hotel belonging to the Starwood Hotels & Resorts Inc. dispose with 130 rooms, a restaurant for 200 persons, a wellness island and a conference centre, especially tailored to the needs of business travellers.
Sheraton Hotel Kecskemet 4* - akcios wellness hotel Kecskemeten Price list, Online Reservation
Packages: 4 pieces
---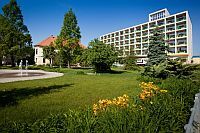 Kecskemet
from EURO 49!
The 4-star wellness hotel Aranyhomok is situated on the historic main square of Kecskemet. The wellness hotel offers 111 renovated rooms, an air conditioned restaurant and a brand new wellness centre where swimming pool, sauna, jacuzzi, gym, special massages and treatments await the hotel guests. The "puszta programs" are excellent tourist attractions in the region.
Aranyhomok Hotel Kecskemet 4* - Akcios Wellness Hotel Kecskemeten Price list, Online Reservation
Packages: 11 pieces
---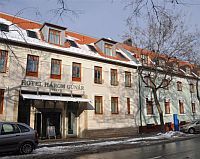 Kecskemet
from EURO 54!
The renewed Hotel Harom Gunar, situated in the heart of Kecskemet, awaits its guests with spacious, newly created and renovated rooms and a wellness area. The 4-star hotel offers perfect accommodation solution for both business and leisure travellers. The rooms have air conditioning and free WiFi Internet access is available in all areas of the hotel. The menu of the restaurant of Hotel Harom Gunar offers a wide selection of traditional Hungarian dishes as well as dishes from the international cuisine and - following the traditions –a wide range of goose specialities.
Hotel Harom Gunar Kecskemet - Akcios Harom Gunar Hotel Kecskemet Price list, Online Reservation
Packages: 5 pieces
---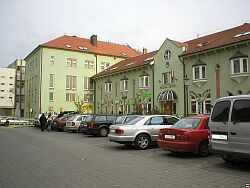 Kecskemet
from EURO 35!
The 2-star Hotel Palma awaits guests at the centre of Kecskemet offering 32 rooms, 2 flats and an underground garage. The hotel provides convenient accommodation all the year round under favourable conditions.
Hotel Palma Kecskemet 2* - Akcios Hotel Palma Kecskemet centrumaban Price list, Online Reservation
---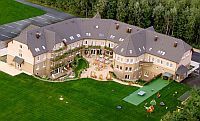 Kecskemet
The 3-star Wellness Hotel Granada opened its gates in October 2007 in Kecskemet, just 7 km from the city centre. Granada Wellness Hotel awaits its guests wishing to rest or do sports with comfortable, nicely furnished, air conditioned, geo-heated double rooms and suites, a restaurant seating up to 120 persons and an own wellness area.  
Granada Wellness Hotel Kecskemet - Konferencia Sport Hotel Price list, Online Reservation
---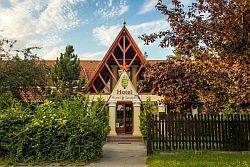 Kecskemet
The completely renewed Juniperus Park Hotel ** is situated in the green belt of Kecskemet, close to the Mercedes-Benz factory, the military airport and the ZOO of Kecskemet. Thanks to its location, Juniperus Park Hotel is an excellent accommodation solution not only for individual tourists but also for groups and business travellers. Juniperus Park Hotel offers well equipped double and triple rooms with Internet connection. Hotel Juniperus provides free parking places for 20 cars inside with non-stop monitoring.
Juniperus Hotel Kecskemet - Akcios Hotel Juniperus Park, Kecskemet Price list, Online Reservation
---
© 2002 - 2018
www.hoteltelnet.hu
Hungary Telephone / fax: +36 (1) 227-9614 email:
info@hoteltelnet.hu
Hoteltel Kft. |
Travel Hotels partners
|
Aff
|
Privacy policy