Best Western hotels Budapest Hungary
Best Western hotels Budapest Hungary
Best Western International, Inc., is the world's largest hotel brand with more than 4.200 hotels in 80 countries. Grand Hotel Hungaria is the biggest hotel in Hungary and is a member of the group. The tourists are very keen on these 4 star hotels. The brand is a guarantee to peaceful relaxation and pleasant environment. The hotels await tourists, business men and groups in Budapest, Debrecen, Siofok and Sopron. The hotel rooms are equipped with air-conditioning, TV, bathroom and safe. Best Western hotels in Budapest and Hungary offer several comfort services like guarded, closed parking, laundry and multi-lingual staff.
Budapest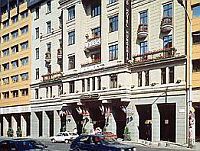 Budapest
Hotel Hungaria City Center Budapest, a modern hotel with centennial tradition, Hungary's largest hotel, provides the comfort of home with professional services to tourists, business travellers and conference participants, as well. The four-star Danubius hotel has excellent public transport connections. All air-conditioned rooms are equipped with Internet access. The hotel's conference centre offers 12 air-conditioned function rooms with a wide range of services for businessmen and conference guests.
Packages: 2 pieces
Hotel Hungaria City Center, Budapest - Akcios Hotel Hungaria Budapest Price list, Online Reservation
---
Siofok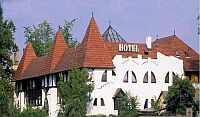 Siofok
The 4-star Best western Janus Atrium Hotel is a small, centrally located Boutique-Hotel in a family atmosphere in Siofok on the shore of Lake Balaton. The hotel offers individually designed rooms, suites and spa services. This is the perfect setting for a romantic break for art lovers. The new rooms with spa services provide an unforgettable experience during your stay in Siofok.
Janus Atrium Hotel Siofok - Akcios Janus Wellness Hotel Siofok Price list, Online Reservation
---
Sopron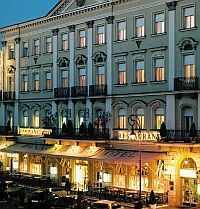 Sopron
The 4-star Hotel Pannonia, located in the heart of Sopron, reflects on both the 19th century and modern style. The oldest hotel of Sopron offers different style rooms and a wellness area. WiFi Internet connection is available in all public areas and guest rooms of the hotel. For those who arrive with a car the hotel provides parking lots in the deep garage.
Pannonia Hotel Sopron - Akcios Hotel Pannonia Sopronban Price list, Online Reservation
---
© 2002 - 2018
www.hoteltelnet.hu
Hungary Telephone / fax: +36 (1) 227-9614 email:
info@hoteltelnet.hu
Hoteltel Kft. |
Travel Hotels partners
|
Privacy policy